THE HOURS OF CHURCH OPERATION AND THE LIST OF SERVICES PROVIDED DURING THIS TIME OF COVID-19 ARE DOCUMENTED AND CAN BE DOWNLOADED BY CLICKING HERE. TO VIEW OUR COVID-19 PRECAUTION PROCEDURES, CLICK HERE.
PLEASE CONTACT YOUR PARISH LEADER (DEACON or DEACONESS) OR CALL THE CHURCH'S MAIN NUMBER FOR FURTHER ASSISTANCE.
Sunday Worship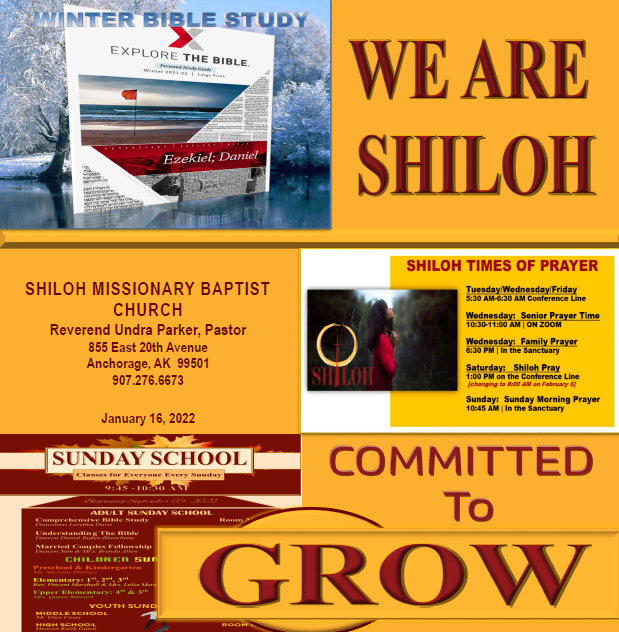 Click here to down the program for this Sunday.
SHILOH@HOME GROUPS

SHILOH@HOME is Shiloh's Network of Small Groups and Caring Communities at home where you can virtually meet with others from our church and community who want to:
Keep growing as disciples of Jesus
Enjoy fun and fellowship from home
Worship, pray and explore the Bible with others
Apply what the Bible says to our world today
Develop leadership skills that can be used in church
Think practically about how to share your faith
SHILOH@HOME is designed for EVERY MEMBER OF SHILOH! There are groups for children, youth, young adults, seniors, couples, men and women!
---

Sign up for Shiloh's Text Alert System. Get SMS notifications sent to your mobile device with the latest alerts and information from Shiloh! You can also text 'ShilohMBC' to 48421 to sign up as well.