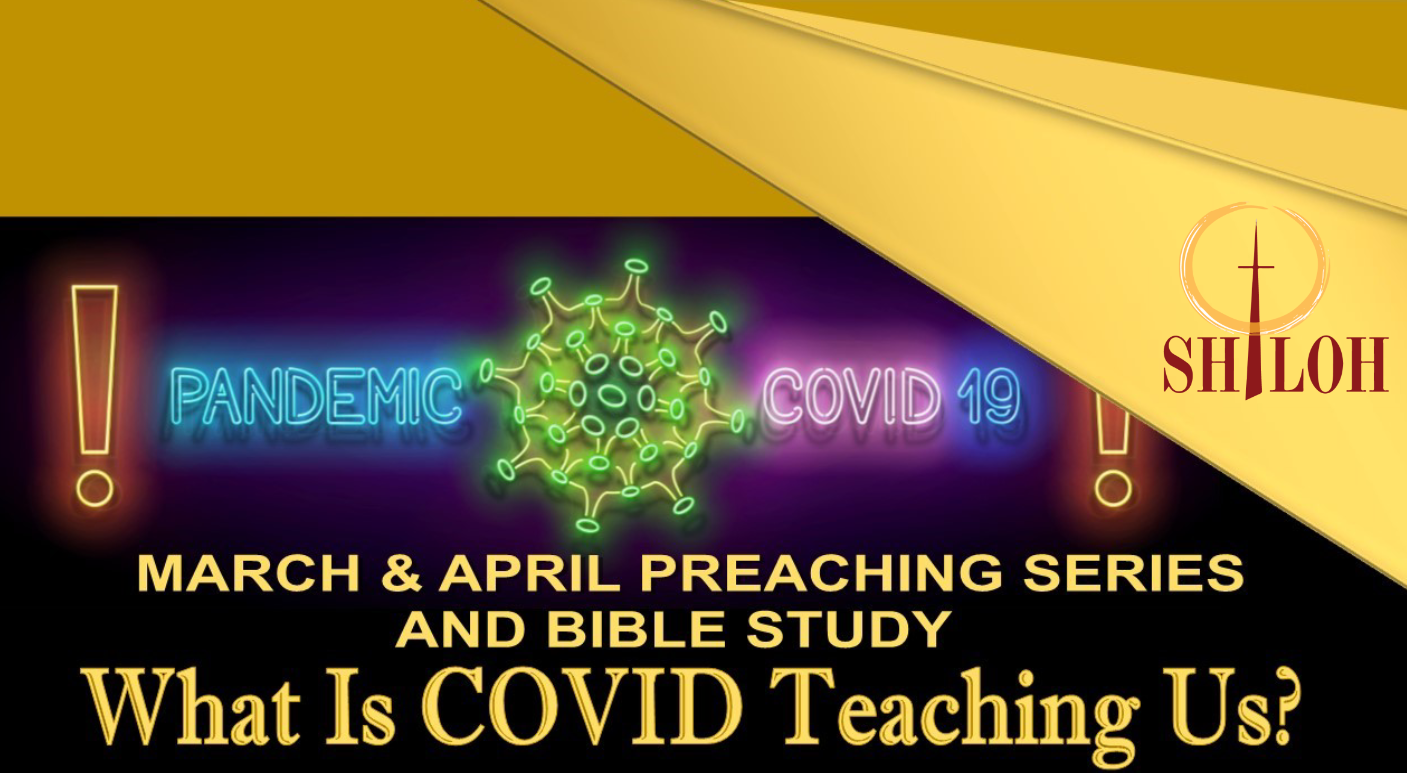 Here are a few of the lessons we have learned:
We have learned that God is fully in control.
We have learned that our lives can change quickly, without warning.
We have learned that we need community and one another.
And so much more…
What have you learned/understood more about God during the pandemic? How has this changed your life? How are you going to live going forward? What is the most important lesson you've learned during this pandemic Are you ready to share you experience with others? Then help Pastor Parker prepare to preach and teach in March and April so that we can help one another as we grow forward together! Call the office, 907.276.6673, if you are ready to be a part of this preaching and teaching series. HELP US LORD!
LET'S PREACH AND TEACH SHILOH!
Resources for Study